Welcome To 90 Day Fiance
TLC's 90 Day Fiance reality show chronicles the lives of four international couples from their first day together in the US to the wedding 90 days later. The men are all from America.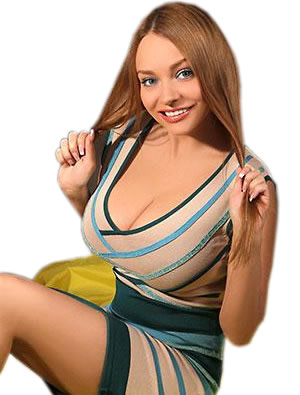 But there are other 90 Day Fiance couples, real ones who began their journeys separately, armed only with hopes of meeting their soul mates someday. The men traveled from the familiarity of their country to other locations like the Ukraine, Philippines, as well as China and Latin America. Taking a chance might have been their only trait in common at first, but they took it, and they ultimately discovered one another.
On the show, each girl has applied for, and received, a 90-Day Fiance Visa, allowing them to come to America and marry. The visa is only good for 90 days - hence the name of the series!
90 Day Fiance follows each filmed couple as they navigate through typical challenges: cultural differences, language barriers, homesickness, money-problems and the reactions of friends and family members. These are typical no matter the reality, filmed or otherwise.
The show chronicles the women leaving everything behind to relocate half way around the world, to marry men they are still just getting to know. Will these couples live happily-ever-after? Will each couple be ready to say their vows in 90 days? The tension is real, which is the life force of 90 Day Fiance as entertainment. Everything is at stake for these young couples as they adjust together, and journey toward marriage before their 90 day visas expire.
Is this real life? Do people really venture to far off lands and find true love? Yes, they do. But what will likely surprise most people is how often these kinds of relationships take place. In fiscal 2018, the United States issued 28,662 fiance visas. In 2017 the number was 40,208. As the world shrinks with speed and ease of international travel, distance becomes less an obstacle to find your love mate in a foreign land.
Recent Foreign Brides - The Real 90 Day Fiance Visa Story
Foreign Women - Cultural Obstacles
Astonishing women exist, no matter their birthplace. They grow from childhood to womanhood, and blossom as life, meaningful, nurturing, with a scent not only for the nose but also the ethereal pleasure of the soul. That's why a man's first response to meeting his female mate is a drawing of breath, through the nose, to the enlightenment of his own soul.
Countries, borders, cultures, these things are meaningless when it comes to the matching of souls together. You can't stop that action, not even if you are a king. Today's western men turn increasingly away from femicratic vulturism and other tortures, to look longingly across the divide toward older world values which still exist in cultures which were never truly understood.