How To Get Your Own 90 Day Fiance Visa
For 20 years, A Foreign Affair, the world's leading online international introductions service, has helped thousands of single men meet their 90 Day Fiance! Thousands of American men have met, fallen in love with and become engaged to exciting foreign ladies. You can experience what thousands of men have discovered: international dating and marriage is fun, rewarding and life-defining!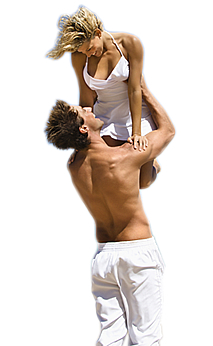 Have questions about international dating?

Need advice on how to meet foreign women?

Want to save yourself hundreds, if not thousands of dollars on dating while safely avoiding scams?
Your are invited to attend our FREE INTERNATIONAL DATING SEMINARS with www.loveme.com President JOHN ADAMS and his lovely wife, Tanya!
Apply For A 90 Day Fiance Visa
John and Tanya Adams first met in John at a loveme.com singles social in St Petersburg, Russia in the summer of 1998. It was truly a case of "love at first sight". The couple applied for a 90-Day Fiance Visa that same year. The couple was married amidst the beautiful Red Rocks of Sedona, Arizona in February of 1999. Since then, John and Tanya have led countless couples to the 90 Day Fiance Visa process on their way to getting married and starting a family. Finding a 90 Day Fiance is not simple, but the opportunity has never been easier!
Come spend an afternoon with the Adams as they cover important topics like How to Meet Hundreds of Beautiful Foreign Women at one time, How to Successfully Establish Relationships through Correspondence, What Are the Options for International Travel to Meet Foreign Women and How to Apply for a 90 Day Fiance Visa to bring your beautiful foreign girl home. Seminars are always free, laid-back and highly informative! Lunch provided!
Please RSVP to any of the below International Dating / 90 Day Fiance Visa seminars.
We look forward to meeting you soon!
(800) 576-3367 ext 204!
2019 Seminar Schedule
December
Date: December 7, 2019 (Saturday)
Time: 11:00AM - 3:00 PM
Location: La Quinta Inn & Suites by Wyndham Oklahoma City Airport
Address: 808 S Meridian Ave, Oklahoma City, OK 73108
Phone: (405) 702-7720
Date: December 14, 2019 (Saturday)
Time: 11:00AM - 3:00 PM
Location: La Quinta Inn & Suites by Wyndham Dallas DFW Airport North
Address: 4850 W John Carpenter Fwy, Irving, TX 75063
Phone: (972) 915-4022
Date: December 15, 2019 (Sunday)
Time: 11:00AM - 3:00 PM
Location: La Quinta Inn & Suites by Wyndham Houston Bush IAH South
Address: 15510 John F Kennedy Blvd, Houston, TX 77032
Phone: (281) 219-2000